"I was looking for a large, leading company in Spain, where I could continue to develop professionally. That is why I chose CaixaBank. What I love most about working here is being part of a dynamic team and a bank that contributes to making society better."
Alba Puig Castro
Advanced Analytics Manager, Barcelona
"You can achieve all your career goals that you set yourself at CaixaBank. In my department, they give us the tools we need to be able to get on with everyday customers. Plus the atmosphere of a welcoming place to work, where we support and help each other, makes everything easier."
Óscar Rodríguez Manrique
inTouch Centre, Madrid
"I started at CaixaBank thanks to the New Graduates programme. Two years later, it is very rewarding see how my ideas have translated into projects and, at the same time, have had a positive impact on the company. Here, I have the opportunity to learn and develop continuously in an incredible team."
María Serrano Tisare
Corporate Finance, Madrid
"I left college searching for a modern and innovative employer, so I chose CaixaBank. I'm now working for the best and most innovative company in the Spanish financial market. Added to its human quality and social commitment, it makes me continue to work with the same enthusiasm as I had on day one."
Ana Isabel García Díaz
Store Branch Manager, Sevilla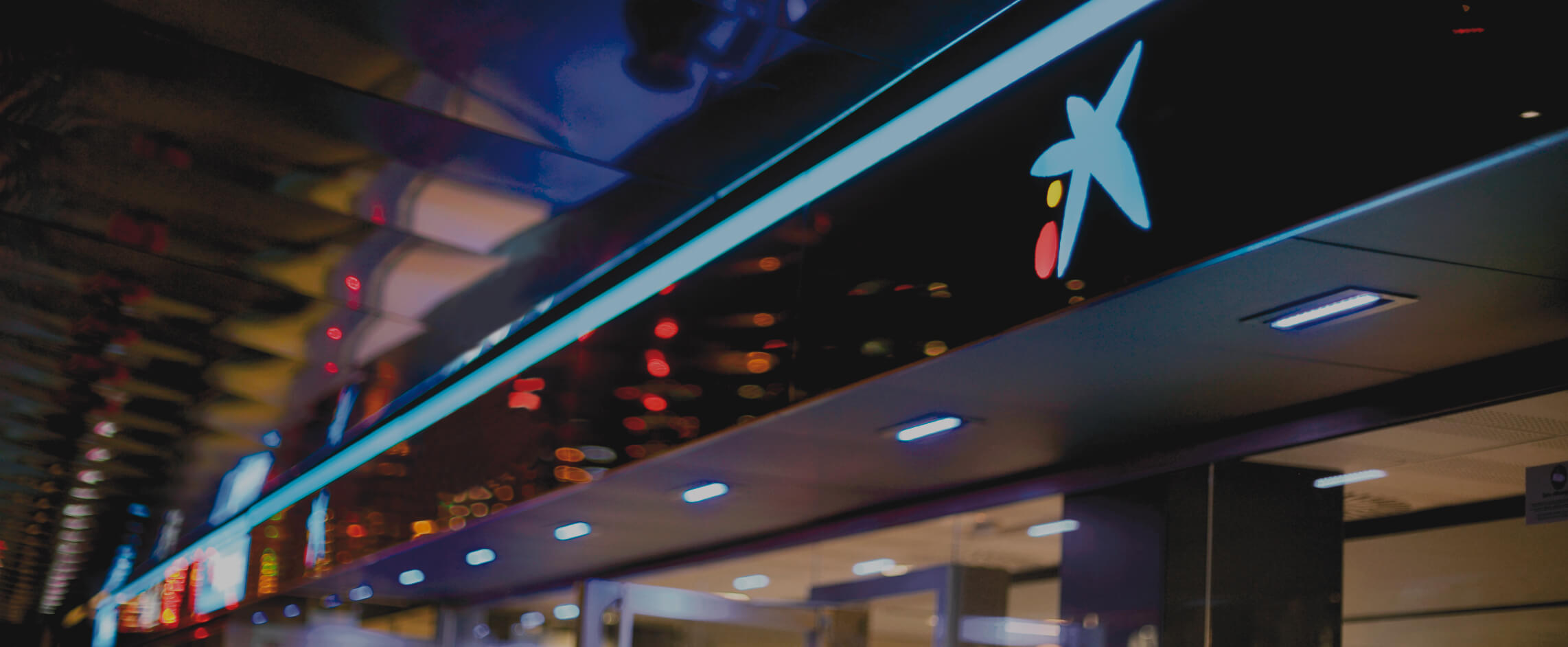 JOIN OUR TALENT NETWORK
Enter your email address to tell us about yourself. We will keep you informed about job opportunities and events that match your interests.